If you're an Indie musician, you no doubt have a lot on your mind and your plate. I'm sure that right at the top of your never ending todo list, there is the nagging question… How can you get your music in front of more people and increase your fanbase?
Well, fortunately for you, there are time tested techniques to do just that! Check out this list of tips and be sure to comment with any tips that I missed, so other people can benefit from what you already know!
1. You need fans that will bring in new fans
You can tap into your existing fanbase in order to increase your fanbase! You need your fans to be so into your music that they show it to their friends and recommend it to other people. I might be biased because I help Indie Rappers with promotion, but I am constantly turning people on to new music. For instance, I want YOU to check out Durdy Sope right now. But be sure to come back, because reading half of one tip isn't going to get you very far!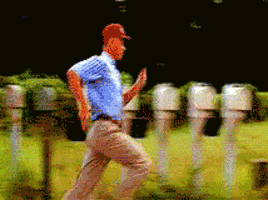 If you can captivate your fans with your music, social media content, brand and story, they are going to share it with their friends. It's only natural. This is a sure fire way to get your music in front of more people, quickly.
2. Work on your YouTube game.
You want to increase the quality of your music videos. This is something that you should always be working on and it will definitely help you to get more fans. Also, be sure to take advantage of the tags space on YouTube when you're uploading your video and use words that will grab people's attention in your title and description.
3. Sign up for DistroKid
DistroKid is a platform that helps you publish your music to other platforms, like Spotify and Deezer. It's going to cost you $19.95 to sign up. This is chump change really. If you're serious about your music and increasing your fanbase, you need to spend some money sometimes in order to do that.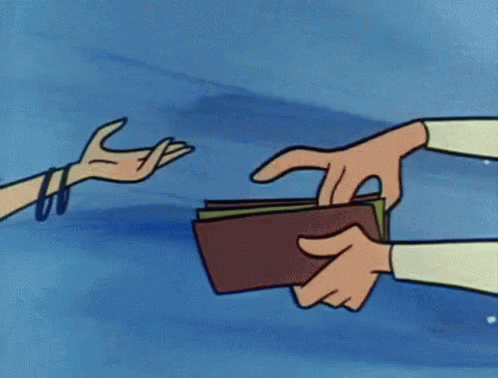 4. Take control, organize your own gigs
This is another place where you're going to have to spend some money, but if you get a few acts together, you can split the costs. Also, you can charge for tickets to cover some of the costs.
If you take the time to organize bigger, better gigs for yourself, people are going to start to notice. And you get to perform live, which is kind of what this is all about!
5. Passive income stream anyone?
By now, if you've learned anything from this blog I really hope it's that you MUST have a website to promote your music. You know what else a website is great for? Selling merch! You can sign up for Printify and add create merch for FREE (I know you're liking that idea!) Then, you occasionally promote the merch on social and if it's cool enough, people are going to naturally check it out. This will bring in some dough and it will get your name out there.
6. Invest in some promo
Ouch I know! It sounds crazy right? But, the Rappers that come up with money for promotion are the Rappers that are most likely to get noticed. I know some of you think you want to let your music and talent speak for itself right? Ok, who exactly is appreciating your music and talent if they don't know who you are? Right, nobody.
So, you can either spend the time promoting your music yourself and submit to blogs, playlists, etc. Or, you can pay someone to do it for you.
**IF YOU NEED SOME IDEAS ABOUT SUBMITTING TO BLOGS OR PROMOTING YOUR OWN MUSIC, CHECK OUT THESE TWO BOOKS WRITTEN BY YOURS TRULY.
7. Collaborate with other artists
One of the main reasons that artists collaborate with each other is to leverage their audiences. If you release a track with another artist on it, their fans are likely to check it out and BAM! Instant, new fans for you!
8. Be genuinely DIFFERENT
It seems that these days, Rappers are afraid of being different. There are so many Rappers that sound the same. But, you WANT to stand out. You want people to instantly know they're listening to your track when they hear your distinct sound. This is a great way to get more fans because people are tired of the same old same old.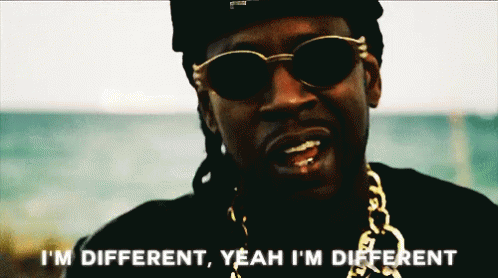 9. Make friends, not fans
With the introduction of social media, it is now easier than ever for Rappers to build a community around their music. Make sure that you answers comments, acknowledge fans that you notice are liking a lot of your stuff, interact with your fans.
10. Always keep your fans up to date
Are you taking a break from music? Do you have a great idea to rebrand yourself? Be sure to keep your fans in the know. Prep people for what's coming and be sure to share about your life, goals and dreams. It makes you seem more approachable, and people like that!
So, there you have it. 10 tips that are sure to help you to increase your fanbase
Now, go ahead and implement them. I'm not saying do all of it, but a little bit everyday makes a big difference over time.
DID YOU ENJOY THIS ARTICLE? DO YOU HAVE SOME TIPS TO SHARE WITH THE CLASS? COMMENT BELOW.
CHECK OUT THIS ARTICLE ABOUT EVOLVING INTO A BETTER RAPPER
Subscribe to our newsletter!