Tonight, I am pretty proud of myself. Not going to lie. Why? You ask. Because tonight's featured Celeb interview is with THE militant, Puerto Rican bad boy of KillArmy, DOM PACHINO!
A Little Background for You
Dom Pachino is a Wu Affiliate and a founding member of KillArmy. He is from Manhattan, NY and he is the lyrical sniper on the roof! Dom is a man of many talents. He isn't just making his own music, he has his own label called Napalm Recordings and a YouTube channel called NapalmDom. Check it out HERE.
Dom Pachino | The Interview
So, I was able to ask Dom four questions. I thought long and hard about these questions and I think that the answers are pretty great!
Crystal: So, I'm just noticing that you're only a few years older than I am. "Silent weapons for quiet wars" was released in 1997. What was it like being so young and not only surrounded by hip hop's ultimate regime, but also working with them?
Dom Pachino: It was a great time for me and hip hop in general. I think it was a time when lyrics and originality really mattered and doing what you love with your brothers made it that much more special and fun.
Crystal: These days, you have your hands in a little bit of everything. You have Napalm Recordings, your own music, NapalmDom…. you seem to be living your dream of being independent and free to do things your way. Having accomplished so much, what do you dream about? When you find yourself alone with your thoughts and thinking of the future, what does that look like now?
Dom Pachino:
Well between running an independent label and a film company and also a clothing line it becomes a bit overwhelming but I'm always thinking of new innovative content to create. I guess that's just part of being a creative at heart; you never really take your thinking cap off. But I really want to concentrate more on the film side of napalm and getting my short film Blood Thirst finished.
Napalm is a complete multi media company we do it all recording mixing mastering artwork video work and editing.
Crystal: You have lived a pretty fascinating life and I know you're an avid reader. When can we expect your book? If you had sixty seconds to come up with a title, what would it be?
Dom Pachino: The title is already in place (Problem Child) and looking to start on that 2024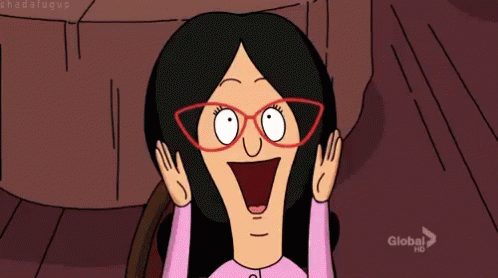 This was a bonus question
Crystal: What is your stance on formal education? Do you think that in 2023 the old, graduate high-school, take out hefty loans and get a college degree way of thinking is still relevant?
Dom Pachino: I think to each his own, But if you're asking me if it's the best way I'd say do what you're passionate about and make that your business these days you can educate yourself online we have a vast amount of knowledge a few clicks away.
"The formal education doesn't guarantee success but it does guarantee a bill. But if you are passionate and focus with a plan that same education can pay itself off quickly if you stick to your plan."
The Music
Dom Pachino has a new album dropping on Febuary, 14 2023. It's called Terrorist Shit! (Oh so romantic!) and it can be preordered HERE.
This is the absolute best Dom Pachino track. Have a different opinion? You're wrong, but let us know in the comments. Roll with the Rush has the MAD instrumental! Featuring TMF & KillArmy, this track is an amazing collaboration, with mind blowing lyricism, a hard, dope beat and ad libs that make you wanna say HEY!
Wait no… it feels more like this
It's some sick shit… just saying!
All Eyes on Dom Pachino
So, you've heard his dopest track and you know when his new album drops. What should you do next? Go follow him on INSTAGRAM and check out NapalmDom on YouTube.
Spread the good word people. Puerto Ricans are way under represented in Hip Hop and we need to stick together and support each other!
LOOKING FOR MORE SICK ASS PUERTO RICAN RAP? CHECK OUT INDYO CHROMATIC
Be sure to stay tuned to Nevernaire and our Instagram because there is SOOOO MUCH AMAZING STUFF COMING!
Subscribe to our newsletter!