Singer Faith Evans is a Florida-born but New Jersey-raised artist whose soulful voice and fearless resilience have established her as a living legend in the Hip Hop/R&B genre.
From The Mouths Of Babes
Faith Evans started showing an interest in music at a very young age, singing at church beginning at the age of two. While in high school, she started singing with several jazz bands and entered contests, festivals, and pageants around Newark, New Jersey. By 1993, she had given birth to a daughter named Chyna with music producer Kiyamma Griffin; dropped out of Fordham University(she was studying marketing), and was headed to Los Angeles to pursue her music career. She was working as a background singer for singer Al B. Sure! when she caught the attention of Sean "P. Diddy" Combs. In 1994, Combs signed her as the first female artist on his Bad Boy Entertainment label.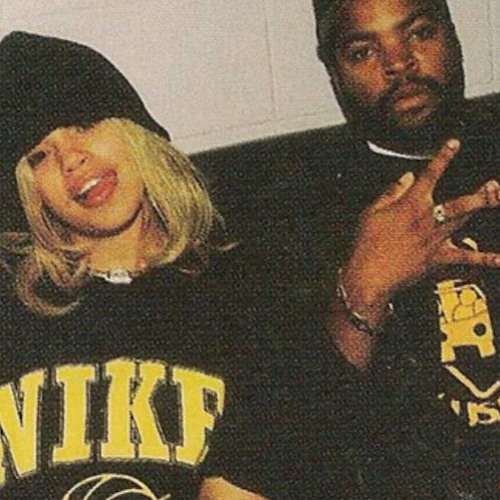 The Bad Boy Years
Now that she was signed to Bad Boy, she immediately went to work as a writer and background vocals to two amazing bodies of work that were released in 1994 – My Life by Mary J. Blidge and My Way by Usher. This year would prove to be pivotal for another reason – she met and became the wife of rapper and fellow Bad Boy Records artist The Notorious B.I.G.
That next year, Faith's debut album, Faith was released. This album contained hits such as "Soon As I Get Home" and " Used To Love Me." This album went on to be certified platinum.
When 1996 rolled around, Faith would give birth to her second child, C.J. Wallace with her husband. By 1997, Faith and Biggie would find themselves having marital troubles and separating, but tragedy struck when Biggie would be the victim of a drive-by shooting in Los Angeles in 1997. Faith collaborated with Diddy and R&B group 112 to create the song, "I'll Be Missing You," in tribute to her husband. The song was a hit worldwide, reaching number 1 on the US Billboard Hot 100 charts and remaining in that spot for eleven weeks. This song would earn them a Grammy for Best Rap Performance by a Duo or Group in 1998.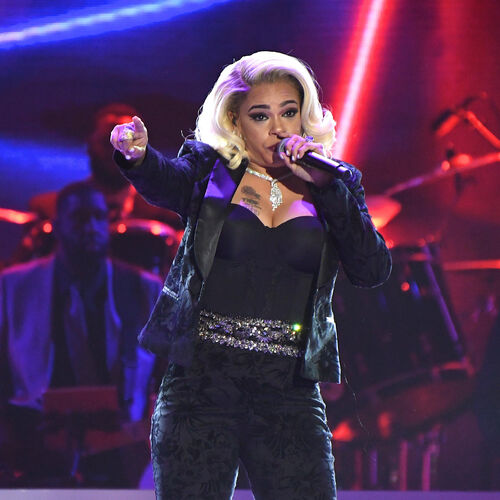 1998 also brought Faith a new beginning in her personal life – her third child, Joshua, with record executive Todd Russaw, was born, and she married Russaw a few months later. This same year, Faith released her second album, Keep The Faith. This album had songs such as "Love Like Like This" and "All Night Long," and eventually became her second platinum project.
Faith spent 1999 on an 18-city tour with Dru Hill and Total, collaborating with Kelly Price and Whitney Houston on the latter's song, "Heartbreak Hotel," and earning a Grammy nomination for that song. Faith was unstoppable.
The New Millennium
2001 saw the release of Evan's third project, Faithfully. This album reached number 14 on the Billboard 200 charts, number 2 on the Tip R&B/Hip-Hop Albums charts, and was certified platinum. Despite the album's success, Faith felt that Bad Boy did not support the album as much as they could have and, because Diddy had gone on to sign other artists to the Bad Boy label, he didn't have as much time to cultivate her as an artist anymore. As a result, Faith parted ways with the Bad Boy label..
In 2003, Faith was in the film, The Fighting Temptations which grossed over $30 million at the box office. She was also featured on the movie's soundtrack, which hit number 20 on the Billboard 200 chart
By 2005, Faith was working with Capitol Records, becoming the first contemporary R&B artist to make this deal with the label. Also in 2005, she released her fourth album, The First Lady, which hit number 2 on the Billboard 200 chart, number 1 on the Top R&B/Hip-Hop Albums chart, and became certified gold. That same year she also released a Christmas album, A Faithful Christmas.
In 2007, Faith decided to part ways with Capitol Records. She also gave birth to her fourth child, Ryder, this same year.
Faith Evans | The Comeback
In 2008, the singer released her autobiography, Keep the Faith: A Memoir. The book hit the Top 20 on New York's Best Seller's List for two weeks in a row and received The 2009 African American Literary Award for Best Biography/Memoir
Faith stepped away from music for a while, not releasing another album until 2010, entitled Something About Faith. This album had a popular single titled "Gone Already," and hit number 15 on the Billboard 200 charts and number 1 on the Independent Albums chart. "Gone Already" spent 33 weeks on the US Billboard Hot R&B/Hip-Hop Songs chart. Faith also created Prolific Music Group, her own record label imprint, this same year.
Although 2011 saw her divorce from her husband, the next year saw her co-executive produce and star on the reality show, R&B Divas Atlanta. In 2014, she released her album, Incomparable. The album hit number 27 on the US Top R&B/Hip-Hop Albums and number 17 on the US Independent Albums chart.
2017 saw the release of the collaboration album, The King & I, a project featuring duets with The Notorious B.I.G. That next year,Faith married record producer and reality star Stevie J.
The Music
This is song is classic 2000s! Although most people love Faith for her ballads and R&B tunes, this song was a little bit different from her usual material, but I can't imagine anyone else giving this song the same soul and spice that she did. 
This song is one I've never personally heard by Faith Evans until the writing of this article. Her voice is strong, but not overpowering, and the tone is soft and silky. It's really a smooth song and her vocals are flawless.
Where Is Faith Evans Now?
Faith Evans is still out here making moves and sharing her soulful voice with the world! She's gone on several tours, continues to star in films and television shows, and even won season 6 of The Masked Singer in 2021! It's clear that Faith still has much more to give, and I'm totally here for it!
Where To Find Faith Evans
Follow Faith Evans on SPOTIFY, YOUTUBE, FACEBOOK, and INSTAGRAM.
WONDERING WHAT'S UP WITH ADINA HOWARD? WONDER NO MORE!
WHAT ABOUT RAH DIGGA? CLICK HERE TO READ ABOUT WHAT SHE'S UP TO NOW
Subscribe to our newsletter!