What's up with Cozmo D now?
Cozmo D is the DJ of the group Newcleus, which is an electro funk Hip hop group. Their claim to fame is a track called "Jam on it" that was released in 1984 and it's still a Hip hop hit today!
Last night I had the immense pleasure of speaking to Cozmo D, the DJ of this killer group and it was pretty great. We talked about what he has been up to lately and the state of Modern Hip hop. He offered some sage advice for the Hip hop youth as well as up and coming artists.
Cozmo D's Interview
So tell us what you have been up to lately
Cozmo D – I'm working on a new Newcleus album and I have been cohosting a radio show with my son DJ Dog Trane on Global Funk Radio called "Jam on the Groove". The show airs on Saturdays and we have been hosting it for years.
How is Lady – E? Are you still together?
Cozmo D – Oh yeah, going on forty one years now that we have been married. She's all over the new album.
What's the last album that you listened to?
Cozmo D – The last album I checked out was Meth's new joint. Oh wait! Actually, I listened to Kendrick's latest album last. Kendrick's album was great. It has some excellent tracks that are kind of all over the place, which I love. And Meth's album had me thinking "Hey these kids are bringing Boom Bap back" and tweaking my album because Boom Bap is where it's at. I love that Boom Bap sound.
What other Modern rappers are you into?
Cozmo D – As far as rhyme skills I like Papoose. But honestly, I don't always keep up with the latest in Hip hop since the mumble rappers have kind of taken over. I have always been more into Jazz.
Advice for young Hip hop artists on staying original
What is your advice to up and coming Hip hop artists to be original in a time where everyone sounds the same?
Cozmo D – Everyone needs to stop trying to sound the same. Back in the day, biting someone's style was considered a violation. And remember, it's about your rhyme skills, not your "killing" skills or the drugs you're taking. I mean, are you that kind of thug that you're killing someone new every week?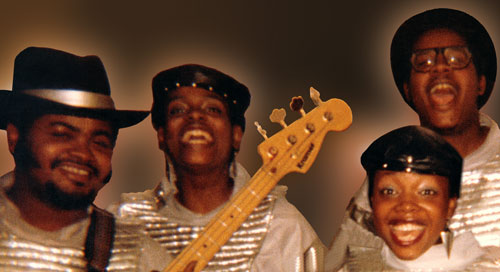 Advice for staying safe
What's your advice to young Hip hop artists and fans about staying safe in a World where their colleagues are dying so often from drugs and gun violence?
First off, stop rapping about drugs and killing people. It's a shame, the trifleness. Hip hop is Universal but it's a shame when you have to go to a different country to hear interesting music.
Like I told my son when he was growing up and started getting into the street life, carry yourself better. As a Black man, there are so many Worlds to navigate. You need to be smarter. Carry yourself better. Be more intelligent and stealthy.
Look at someone like Jay Z for a minute. You can see that the man is not to be messed with, but he's also not trying to mess with anyone. Stop calling out other rappers. There's nothing more important than being sure of yourself, but don't over do it. Make one song about being hard. We don't need ten songs about how hard you are man.
Use your brain to escape bad situations. Don't get caught up in the mess.
Now that is some good advice.
Where to find him
You can find Cozmo D here on Instagram. Make sure that you follow him so that you know when the new Newcleus album comes out.
SPREAD THE GOOD WORD PEOPLE
Did you enjoy this interview? Let us know in the comments and be sure to stay tuned because there is plenty more where this came from!
CHECK OUT THIS INTERVIEW WITH FANTOM OF THE BEAT ON CRYSTALLIZED BEATS PODCAST
Subscribe to our newsletter!