Florida is a rap intolerant state
So, maybe I'm the only one that has noticed this… and it might be because I just moved to Florida from Massachusetts a couple months ago. And I am starting to notice some things… Apparently, rappers should NOT fly to Florida. Or live here… or visit. This state is rap-intolerant.
So, what going on?
In the last few weeks, I have heard of four rappers flying into Florida, all getting their planes raided and some even getting arrested! Most recently, Florida's own 9lokknine was arrested for having weapons on his plane and he is facing up to five years in prison! (The Source).
At this point, we do have to ask ourselves though; WHY?! Why do these guys continue to fly into Florida with weapons and drugs and shit on their planes? I learned my lesson for them after the first time it happened. Even Lil Wayne has made this mistake.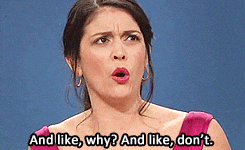 What else is going on?
This isn't the only thing that makes me say that Florida is rap-intolerant. I have noticed a bunch of things about this state that make it a kinda shitty place for rappers.
The thing that bothers me the most is that places for up and coming rappers to perform and record are few and far between. I have started helping local rappers find venues and studios, etc., because there just aren't any available resources for them.
I am also raising money to open a venue in South West Florida where rappers can get their start. A place where they can perform and make some money while they are coming up. This would also give me a chance to do more promo work and to teach people how to promote themselves. Florida is in bad need of a place like THIS.
There are so many great rappers in this state and FROM this state. But, it's just not a welcoming place for them… clearly. It's not exactly hard to figure out why. After all, Florida is not just the place where rappers come to get arrested… it's also the place where old people come to chill after living through a ton of bull shit for a wicked long time. They're not exactly rapper's number one fans.
CHECK OUT THIS ARTICLE ABOUT THE TOP FORT MYERS RAPPERS
Sign up to have our latest content delivered directly to your inbox